With decades of entrepreneurial and financial experiences I am able to offer clients results that are the most comprehensive and advanced in South Africa.
I strive to provide strategic solutions that get to the heart of my client's needs through streamlined simplicity instead of simply pushing sales that only treat a symptom of a problem, instead of removing the problem. I do this in ways that educate and build, ensuring my clients have peace of mind through their understanding that what we'd put together is exactly what they need.
I have over a decade's experience and am a passionately independent financial advisor as I know that you need to have access to the entire market in order to truly offer the best solutions.
Money Management needs a lot more than policies.
In order to have complete financial health one needs to master budgets, debt, goals and one's money mindset.

As a certified money coach I provide you with the foundation and skills on which your wealth will be built.
TRADITIONAL FINANCIAL SOLUTIONS
Award-winning independent Financial Advisor/Broker
Choosing your personal and business financial advisor reflects how serious you take your finances.

If your financial development is important to you, irrespective of how good you believe your service provider is, it is in your best interest to always ensure you are getting the best guidance from the best guide.

A free consultation can show you how I can improve your financial situation, guaranteed.
The Platinum Edge Wealth model
My Platinum Edge Wealth model is beyond anything you've ever seen before.
If you are a professional, business owner or high net-worth individual and you want the absolute best in South Africa, then the Platinum Edge solutions was designed for you.
Specialized niche Coaching solutions
Besides being a certifies money coach, I am also a certified life coach, career coach and entrepreneur/side hustle coach, meaning that your potential for wealth development extends far beyond mere insurances and investments.
Company, Owner & Employee solutions
As a business owner or the key decision maker in a company, you want guidance not only from a sales person, but also from a fellow business owner who knows your needs from experience, not only academically.

Whether it is buy & sell or key person cover, pensions or asset replacement investment strategies, Steve will have what you need.
Dont't take our word for it – here's what our clients say:
Steve looks at financial planning from a different angle, incorporating aspects of financial planning which are not normally incorporated into a conventional financial planner's thinking. His broad knowledge of investments across the financial spectrum, coupled with Steve's fundamental honesty and the desire to do the right thing for his clients, makes for a very useful approach for finding solutions to wealth creation which are otherwise overlooked.
i have done business with Stephen for a number of years and he has always been true to his word, reliable and he has always delivered a great service. He has a wealth of knowledge pertaining to his industry and I would not hesitate to recommend his services.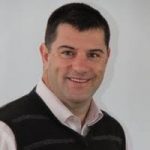 Its been an absolute pleasure working with Stephen over the last year and half as our financial advisor. My company and I have had tremendously positive feedback on our investments, and Stephen has shown himself to be a positive influence and trustworthy partner in our dealings. I can highly recommend his skills – he certainly does go the extra mile for his clients.
Feel free to contact me today.
– steve@stevehughes.co.za
– 083 280 3202
Disclaimer
Any and all comment and opinion in this website constitute comment and opinion only and does not in any way constitute personal financial advice. Please contact me should you need to meet to receive personal financial advice.
Steve Hughes is a representative of Oracle Brokers (FSP – 28418) and is licensed to sell insurance and investment products under the Oracle Brokers' FSP license. Steve Hughes is NOT an FSP.