PERSONAL FINANCE SOLUTIONS
Investments
Insurances
Medical Solutions
Estate Planning
Offshore Elements
Tax-reduction products & strategies
BUSINESS FINANCE SOLUTIONS
Key Person
Buy & Sell/Succession planning
Contingent Liability
Pensions/Provident Funds
Group RAs
Other powerful benefits
This is a highly-specialised wealth design system that is one of, if not THE best in South Africa.
(f you'd like to know more about this, speak to Steve directly to see if you qualify.)
I approach my financial services as I do my businesses. Logic over emotion. Strategy over sales. And it works. I am able to offer clients results that are some of the best in the country.
I strive to provide strategic solutions that get to the heart of my client's needs through streamlined simplicity instead of simply pushing sales that only treat a symptom of a problem, instead of removing the problem. I do this in ways that educate and build, ensuring my clients have peace of mind through their understanding that what we'd put together is exactly what they need.
I have over a decade's experience and am a passionately independent financial advisor as I know that you need to have access to the entire market in order to truly offer the best solutions.
Protecting what matters the most against the unpredictable and inevitable.

How your assets and insurance is structured, and where it is placed makes all the difference.
If you want your money to truly matter, your investment strategy must be better than average.

Sadly, almost all financial advisors don't know enough about the entire financial macrocosm to be able to offer the full bouquet of solutions.

It's time that your money started to work for you.
Medical Aid, Hospital Plans, Primary Care & Gap cover
No one likes getting ill or injured. This makes having the correct products in place for your needs, vitally important.

I offer catered solutions specifically for you.
No one likes to think about the inevitable, but there is no denying the importance of making sure that your wishes and promises carry on after you.

Estate and succession planning are very important and I will guide you in putting everything in place, correctly.
Dont't take our word for it – here's what our clients say:
Steve looks at financial planning from a different angle, incorporating aspects of financial planning which are not normally incorporated into a conventional financial planner's thinking. His broad knowledge of investments across the financial spectrum, coupled with Steve's fundamental honesty and the desire to do the right thing for his clients, makes for a very useful approach for finding solutions to wealth creation which are otherwise overlooked.
i have done business with Stephen for a number of years and he has always been true to his word, reliable and he has always delivered a great service. He has a wealth of knowledge pertaining to his industry and I would not hesitate to recommend his services.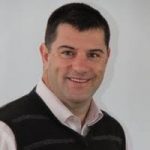 Its been an absolute pleasure working with Stephen over the last year and half as our financial advisor. My company and I have had tremendously positive feedback on our investments, and Stephen has shown himself to be a positive influence and trustworthy partner in our dealings. I can highly recommend his skills – he certainly does go the extra mile for his clients.
Feel free to contact me today.
– steve@stevehughes.co.za
– 083 280 3202
Disclaimer
Any and all comment and opinion in this website constitute comment and opinion only and does not in any way constitute personal financial advice. Please contact me should you need to meet to receive personal financial advice.
Steve Hughes is a representative of Oracle Brokers (FSP – 28418) and is licensed to sell insurance and investment products under the Oracle Brokers' FSP license. Steve Hughes is NOT an FSP.